The Wizards of Winter are a group of musicians from the Metro NY, NJ, PA region with strong Classical and Progressive Rock influences woven throughout their musical careers.

The band was founded in 2010 by Scott and Sharon Kelly  initially to perform the music of The Trans-Siberian Orchestra (TSO)  to benefit a local charity.  The vision quickly grew and in 2011 the band began recording and performing their own unique original material.  The band now has three full-length albums of original material available. They have been featured in USA Today, Entertainment Weekly and other major publications along with performing on Fox, ABC, and CBS. Their music can be found on Pandora, Sirius XM Holly Channel and Music Choice every Holiday season

As word got out about The Wizards original music, it caught the ear of some former members of TSO. Over the years, The Wizards have had the pleasure of touring with six of their former members including Tommy Farese, Guy LeMonnier, Tony Gaynor, Michael Lanning ,Joe Cerisano,  and John O'Reilly.   Tony Gaynor and John O'Reilly have gone on to become permanent members of The Wizards and tour with the band every year.
Former and current members of other well known Classic Rock acts have now become part of The Wizards as well, including musicians from:  Def Leppard, Blue Oyster Cult, Rainbow, Alice Cooper Band, The Irish Tenors, Ted Nugent Band.

2020 will bring new original material, the release of their third studio album, a bigger stage production, and another national Winter tour.



Visit the website and social media often to follow along as we take this exciting musical journey!
Disclaimer: The Wizards of Winter are NOT affiliated with the Trans-Siberian Orchestra or Night Castle Entertainment and do not perform an evening of their music.  Our show is based on our own holiday rock opera and is focused completely on the spirit of the season. We believe that you will find our original songs to be similar in style yet unique unto themselves.
"The Wizards of Winter" is a federally registered trademark of The Wizards of Winter LLC. All of our music is the property of The Wizards of Winter LLC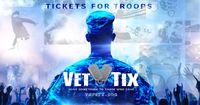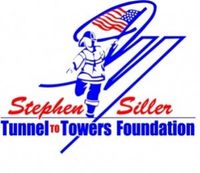 " The Wizards of Winter" is a trademark of The Wizards of Winter L.L.C.